The digitalisation wave to boost data centre growth
20/02/2023
The Asia-Pacific data centre market is one of the fastest developing regions, and it is on track to become the world's largest over the next decade.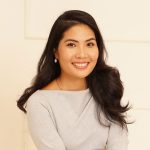 This growth is primarily attributable to gigawatt markets Tokyo and Shanghai alongside Tier 1 markets Singapore, Hong Kong, Mumbai, Sydney, and Seoul, as well as emerging Southeast Asian markets such as Hanoi, Ho Chi Minh City, Bangkok, Kuala Lumpur, and Jakarta.
Explosive growth in the data centre demand across Asia-Pacific has also deepened the sector's environmental impact.
Data centres operate and manage servers for the entire system of an enterprise. This is the place to accommodate computer equipment with high density to process and store information, cooling and air ventilation, and fire-fighting systems.
With political stability, the absence of terrorism, and a low incidence of natural disasters, such as earthquakes, Vietnam has the necessary attributes to be a major data centre market.
Vietnam currently has about 27 data centres located in big cities with a variety of sizes and quality, meeting standards and certificates at many different levels. The overall market is estimated at 45MW with some operators and new developers looking to add more supply to the market in the short to medium term.
About 80 per cent of data centres in Vietnam are operated by local telecoms groups. Major players include VNPT IDC with seven facilities, two of which are over 10,000 square metres, in addition to joint ventures in other projects of large scale; Viettel IDC with five facilities, one of which is over 10,000sq.m; and FPT Telecom with four facilities all under 5,000sq.m.
Some other names include CMC Telecom, KDDI Corporation, Hitachi Asia Vietnam, Hewlett Packard Enterprise, SAP Vietnam, IBM Vietnam, Microsoft Vietnam, and Amazon Web Services Vietnam. Major end-users include IT and telecoms, government agencies, healthcare, and others.
Data centres are energy and carbon-intensive types of properties due to the constant operation of cooling systems, IT equipment, power generators, and facility lighting. In fact, carbon emissions from data centres contribute up to 3.7 per cent of total greenhouse gas emissions, placing it ahead of aviation (2.4 per cent), shipping (2.3 per cent) and rice cultivation (1.5 per cent).
More efficient energy usage will be required to reduce its carbon footprint. But emissions, while vital to address, are only part of the sustainability picture. A new Cushman & Wakefield report called Energy, Water, Carbon: A New Trinity for Measuring Data Centre Sustainability mentions:
l Power usage efficiency (PUE): the traditional measure of data centre sustainability. The ideal PUE level is 1.0.
l Carbon usage effectiveness (CUE): measures the carbon emissions from a data centre. The ideal CUE level is 0.0.
l Water usage efficiency (WUE): tracks how much water is used for cooling and other operational needs. The ideal WUE level is 0.0.
The industry has made significant improvements to PUE over recent years; the industry average has dropped from around 2.5 in 2007 to 1.5 today. However, water consumption and carbon emissions need to also be measured in addition to power usage to provide a more holistic picture of data centres' true environmental impact.
Like green buildings, operational costs as well as environmental impact can be reduced when businesses take initiative right from the beginning of the design process, selection of materials and cooling system. CUE can be improved with the use of renewable energy such as wind power and solar power. WUE can decrease depending on the design of the cooling system, and creative solution to reuse water or rainwater harvest.
Data centres built in cooler climates have a natural advantage and an opportunity to pump cold air into a facility. This removes excess heat in the system, reducing the need for traditional computer room air-based cooling systems, which are both energy- and carbon-intensive.
When data centres can't use natural cold air, facilities can instead utilise heat recovery systems to provide excess heat to local businesses or municipalities.
For as long as we see increasing digitisation of everything from banking to manufacturing to communications and media, the demand for data centres will only grow. The only way to future-proof the industry is to ensure regulatory standards keep pace.
To support the development of data centres in Vietnam, there needs to be an improvement in telecommunication infrastructure and dependable power systems to prevent downtime as well as adhere to international standards.
In addition, aggressive incentive packages from the government such as preferential tax rates or land use fees for data centre development will encourage developers to participate in this market. The quality of human capital is also a critical factor in managing the operation of data centres and delivering high-quality services.
Source: vir.com.vn